Our Stories
Here you'll find a sample of the many ways in which our member schools and colleges engage their alumni to support current students.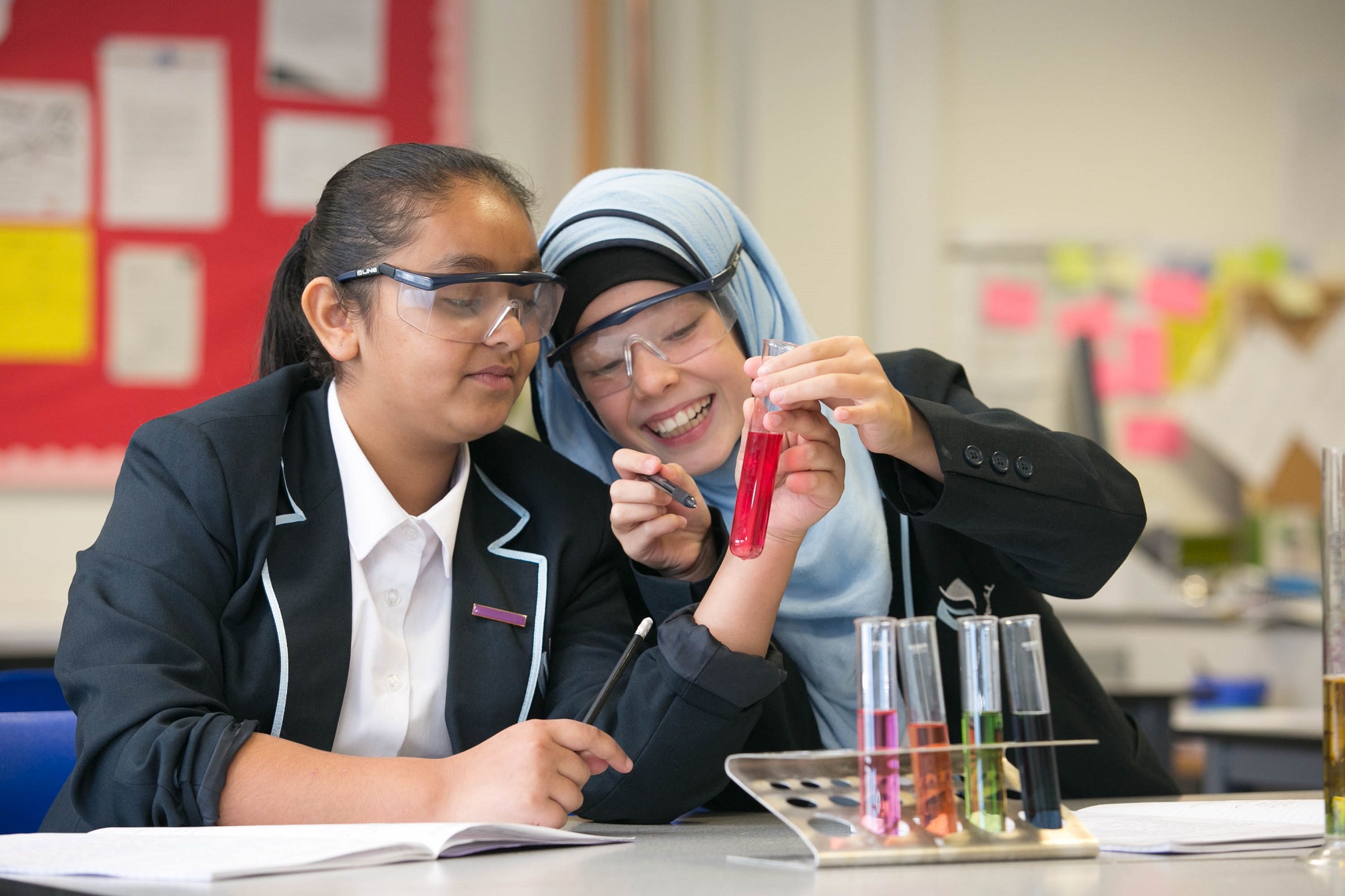 Schools
16 June 2017
Grey Court School, Ham, tells its story
Bernie Corrighan, Careers Adviser:
"Grey Court School is a mixed comprehensive for 11 to 18-year-olds. We opened a sixth form in 2014. We're based in Ham which is one of the most deprived areas in London, despite being in the borough of Richmond upon Thames. Students come from a mixed background: there're different cultures and races. Our free school meal percentage is in line with the national average and our last Ofsted rating was Outstanding.
I'm the careers adviser at Grey Court and at another school. We've run careers events for the last 10 years. We wanted to link in more with our alumni to get role models for our sixth formers. Any alumni work we had done before was very ad hoc. There wasn't a central place that we could go to contact alumni from specific sectors.
We've been working with Future First for three years now. We wanted to get access to more role models. We also wanted work experience offers for our sixth formers and to support any events that we're running in school. We just thought the advice would be so much better if it was coming from a real role model to the students.
My colleague Ian and I manage the alumni portal but we regularly talk about it to the rest of the staff body and ask if anyone wants to invite alumni in to support their subject area.
Teachers in the school are receptive and supportive. Whenever we do any events in the sixth form we ask if they'd like to invite alumni to come in and support it.
We hold a careers networking event for our Year 9s in which we run various workshops. We have about 20 alumni per session. The students split into pairs and work with the alumni who come from a range of careers. It's important because it opens them up to careers they don't know about – careers that are beyond their immediate reach.
We get such brilliant feedback from students. Parents even say students talk about the alumni they meet at home. The fact that students have to speak to strangers puts them out of their comfort zone. When they hear that someone came to this school they want to know about their time here and what kind of student they were. It puts them at ease because they can start with questions about the school.
We run mock interviews with Year 10 students: they're interviewed by alumni, which is great because it exposes them to people from the working world.
We did involve volunteers in these events before but it was very random – really ad hoc. We found volunteers through teacher connections. It wasn't very professional. Now that we have the alumni network we can be more specific about who we want and who is suitable for events, rather than it just being whoever you can get to volunteer. Now we can be selective about who we bring in to speak to the students.
Future First has encouraged us to communicate with our alumni network regularly. We send out a bulletin to alumni telling them what's going on in school and any updates about teachers. They want to know what's going on. We also thank them a lot, which is so important. They do a lot for us and we're really grateful.
Our alumni programme is mainly about careers and inspiring our students but we do a bit of fundraising. We have a Grey Court tree and alumni can buy leaves. We also held a reunion where alumni paid to come and visit – it was great and I think the alumni got a lot out of it.
One of my favourite things we do is a friends and founders evening for our Year 12s. They bring in their CVs and talk to people from different careers, and they try and find work experience placements. Quite a few students have gained experience from our alumni. One ex-student who works in Kingston hospital has offered placements to four students. Last year we had our first student go off to medical school. He could talk about what he'd done on the placement with the former student. I think a large part of him gaining the university place was his work experience with the former student – he wouldn't have got that experience without the alumni network. He's now at Manchester studying medicine.
We also had a female student who met an alumna at the Year 12 evening. She had regretted not taking photography for GCSE. She did a photography placement with a former student and it completely made her rethink her future – she's decided to study art based on this experience. Because of the alumni she has followed her passion and interests.
I've had a lot of conversations with students in careers interviews. They really do remember speaking to alumni and they cite the conversations in the interviews. A boy referenced speaking to a forensic scientist in Year 9 in his Year 12 careers interview three years later! It gets them thinking about their future, helps their decision making and raises their awareness of what's to come. For some, it's tangible experience like the work experience placements. Not everyone has those connections. The alumni offer opportunities that the students would not have otherwise had."
24 November 2016
Skype Lessons from the Netherlands at Tiverton High School
Tiverton High School has shown how alumni can play a key role in supporting students from a 1000 miles away.
Former students can play a key role in the delivery of the core curriculum. Returning to their old classrooms, alumni enrich the curriculum by co-delivering lessons related to their careers, helping build students' understanding of the real-world application of their learning whilst boosting their motivation to work harder at the same time.
Tiverton High School is located in North Devon. Since many of their former students have moved away from the area, the school set out to find a way to involve alumni in the curriculum remotely. They decided to organise a series of talks, in which alumni use Skype to teach lessons on subjects related to their careers. The featured image is of Sally Hill, now owner of her own Scientific Translations company in the Netherlands. Sally skyping into a Year 10 geography class to talk about International Labour Markets, which the students were studying at the time.
Thinking of involving alumni in lessons? Get in touch with your alumni officer to get a copy of the 'In Curriculum: teacher toolkit'.
24 November 2016
'Send a Selfie' at The Bridge Academy
The Bridge Academy in Hackney has shown how a simple campaign involving recent leavers can be used to inspire current students.
The school launched its 'send a selfie' campaign in October. They asked former students to take a selfie in front of their university building, to inspire current students considering the university route. The pictures will be displayed at the upcoming sixth form open evening, to show parents and students that students from The Bridge Academy end up at top universities. The featured picture is of Tyronne Ellis, in his first year of Business Studies at Birkbeck, University of London.
This is just one example of the ways in which The Bridge Academy has harnessed the talents of its alumni this year.  Generously sponsored by UBS, the school has developed a more intensive In-House programme in partnership with Future First, in which a Future First alumni officer is based on site.
As a relatively new school, there are only four years of leavers. It's easy to think of older alumni as those most able to help, but there are so many ways that more recent leavers can volunteer to support current students too.
In June, the school organised an assembly focusing on 'What University is Really Like.' The assembly was for sixth form students, who were introduced to four alumni in their first year of university. They answered students' questions about class sizes, living away from home and choosing the right course.
For students not considering university, three alumni came back to speak in an 'Alternative Pathways' session. These alumni had gone straight into work or were undertaking apprenticeships, and came back to share their experience and advice with a group of Year 10 students who had been identified as less likely to go to university. The alumni spoke to students about less traditional academic routes and their experiences 'one year on'.
The Bridge Academy has also used the views of their alumni to inform the way that they work as a school. Three former students attended a Governors' Meeting to share their perspective on sixth form provision and the support they received whilst at the Academy.
16 November 2016
Mentoring for High Achievers at Warden Park Academy
Warden Park Academy, in Sussex, has worked with Future First for three years. They have harnessed the support of their former students in a whole host of ways, most recently as career speakers, mentors, and donors.
In October, the school launched their Highly Able Mentoring Scheme. The programme involves intensive interaction between a former student who specialises in a specific subject area and high attaining Year 10 students. They have kicked off the programme with Luke Mitchell who is currently at university.
The first session took place at the end of October, in which Luke co-taught a lesson on romantic poetry. He then ran an afternoon session focused on Literacy Criticism for 30 high attaining students. Due to great feedback from students, the school wanted to allow them to continue to engage with Luke. They set up a Google Classroom, in which Luke will post thought-provoking articles and initiate discussion amongst the students. He will also offer one to one guidance and advice on academic needs specific to English.
Not only does the scheme allow Luke to give back to his school, but it's also having an positive impact on his own academic career. Luke recently went into his second year of university: "Considering my proximity to my secondary school years, assuming the role of teacher for an hour or so was a great privilege and entirely new ground for me. Engaging students is an exciting challenge, and I was pleased that we achieved an atmosphere of real enthusiasm".
Luke values the support he can provide to students, particularly those who don't have older siblings: "I would have enjoyed having someone a little older than myself to talk about poetry with – serving a middle ground between student and teacher which isn't often satisfied unless there's an older sibling around".
Warden Park plans to roll the scheme out across core subjects over the coming year.
Thinking about launching a similar scheme in school? Get in touch with your alumni officer or email info@futurefirst.org.uk.
30 September 2016
An Introduction to Sixth Form at Thomas Hardye School, Dorchester
Thomas Hardye School, a secondary academy in Dorset, has been working with Future First since May 2016 to build an alumni community. They already have over 200 students on their network, including lawyers, managers, electricians and university students.
In September 2016, Future First supported the school to run a day of workshops involving alumni for students on their first day of sixth form. The majority of students who took part are studying A Levels and hope to progress into further education, but many of them have limited exposure to adults in jobs they would like to do. The workshops aimed to broaden students' horizons and motivate them to work hard by introducing them to former students who had gone through the sixth form and found fulfilling jobs.
The aim of the workshops was to build the students' motivation as they began life in the sixth form. School staff hoped the students would leave feeling inspired about what they could achieve.  They hoped that the alumni would not only show what they could go on and achieve but also provide practical tips on how to manage the jump from GCSEs to A Levels.
The day consisted of four hour long workshops involving over 460 students and ten alumni, including a first year History and Politics student, a Mechanic, a Marketing, Communications and Fundraising Officer and a Planning Consultant. In each session, sixth formers were invited to think of challenges and questions they might have about the two years ahead of them. For some, this was their first day at Thomas Hardye School, so it was a completely new environment with new expectations and anticipation of what was to come. Students were invited to guess the alumni jobs, from hearing their A Level choices. This prompted group discussion and conversations about how subjects translate to professions in the working world.
The session received positive feedback from alumni, students and teachers.
16 August 2016
Alumni drop-in sessions at Ernest Bevin College
Ernest Bevin College is an 11-18 comprehensive in Tooting, London. The school have been building an alumni community with Future First since 2013. Enrichment afternoons are timetabled for sixth form students every Wednesday so that students can take part in a valuable activity within their normal timetable.
Staff at Ernest Bevin have historically struggled to resource the afternoons and staff haven't had the time to organise activities that would keep the boys in school.
Rose Banks, sixth form study manager, worked with Future First to use the school's growing alumni network to plan inspiring sessions, inviting former students to a timetable of talks each Wednesday. Each week, a former student returns to school and speaks about their pathway, from school to where they are now. Rose reaches out to the head of careers to identify students interested in each former student's journey, and contacts the head of the relevant subject department to in case any subject can support the students' curriculum.
The school has seen a significantly increased engagement as students remain in for Wednesday afternoons to hear the alumni stories. Rose believes that this is down to the speakers being former students, and says that the connection between alumni and the students is not one she's seen before in career talks: "The reality really sets in that this could be them. I've started to see a real boost in confidence in the students I work closely with".
The sessions are providing real networking opportunities for students too. As a result of the sessions, two students have arranged work placements with the alumni they met at the talks.
"The alumni just really get the students, you can see them sitting up straight, asking questions and becoming motivated throughout the talks. The alumni say' I used to be you, this is what I do now and this isthe car I drive now".

Rose Banks, Sixth Form Study Manager, Ernest Bevin School
16 August 2016
Raising Aspirations at Newall Green High School
Newall Green High School is a mixed 11-18 comprehensive in Manchester. The school has been working with Future First for three years to grow a community of former students and embed a community culture across the school. According to the Social Mobility Index, the area has one of the worst records for social mobility in England. The school report that there are generations of unemployment in the area and that they want to give students and their families support to find out what career options are out there.
The staff at Newall Green do fantastic work to help broaden students horizons. A 'success wall' lines the main entrance where former students appear on posters designed to inspire students as they walk to their classes. An alumni newsletter goes out three times a year to keep former students updated with school news and opportunities to get involved. Alumni return to speak to years 7-13 once every half term to provide a 'drip effect' on inspiration for the students.
Newall Green worked with Future First to plan an 'introduction to careers' session for their Year 8s. The students had recently chosen their GCSE subjects and the session aimed to show how those subjects relate to the outside world and where the skills they learn can take them. The school finds that students don't often meet people in jobs they want to do and many go on to become teachers because they meet them every day. One of the former students who was there on the day, Hannah Beth told us, "I trained for three years to become a teacher because I just thought that's what people do. I had no idea I could work locally in another respectable job."
The session began with former students sharing their favourite memory from school. They introduced props so the students could guess what they did, which included a camera lense (Director), a movie clapper (Actor), a virgin media remote control (Virgin media specialist) and a Buddha (R.E. teacher). Students then had time with the alumni in small groups, asking questions about their progression routes and discussing their own goals and aspirations. The former students shared advice on how to get there.
The advice shared by alumni had an impact on one student in particular, Luke. Luke told us that he didn't often meet people in interesting jobs or people in jobs that he wanted to do. "It's good to hear that some of them found school hard and still do good jobs."
"When I was at school there was no way I thought people from here could go into my line of work. I just didn't know anyone in that kind of job and being from this area, I just didn't think I could do it either. This area is part of me, it gets so much bad press but there are successful people from here. I want the students to know that."

Andy Ellis, Actor and former student of Newall Green High School
Building Motivation at Wellfield High School
Wellfield High Sdchool is a secondary school in Leyland for 11-16 year olds and has been...
Read MORE
16 August 2016
Building Motivation at Wellfield High School
I learnt that hard work pays off. I need to believe more in myself and work harder.

Eve, Year 10 student
I learnt that you have to take chances and it's good to come out of your comfort zone.

Tory, Year 10 student
Wellfield High Sdchool is a secondary school in Leyland for 11-16 year olds and has been building an alumni network with the support of Future First since September 2014. owing a period in special measures, exam results have improved remarkably, but raising aspirations remains a key challenge for the school. The school leadership selected 30 Year 10 students who were lacking in confidence to take part in Future First's Building Motivation programme.
Through a structured programme of three workshops, students were exposed to a range of inspirational alumni. Co-designed with teachers in the school, the programme also responded to local needs. For example, the school wanted to hear from alumni from BAE Systems- the largest local employer- as well as someone who had pursued psychology as a career path, as several of the students had expressed an interest in that field.
In the first of the three sessions, small groups of students participated in an interactive hour-long workshop in which they heard from alumni in a broad range of roles and from different sectors. In the second, students heard from alumni volunteers about how both good and bad grades can impact on future education and employment opportunities. The last session saw small groups of students work with an alumni volunteer who helped them to create their own 'Picture of Me'. Working through a list of prompt questions, alumni volunteers guided the students into reflecting on the talents and achievements they already have and how they can continue to develop them in the future.
As a result of the sessions, 93% of students committed to working harder in their lessons.
02 August 2016
E-mentoring at St James School, Devon
E-mentoring at St James School, Devon
St James is a growing 11-16 comprehensive in Devon, with approximately 695 students. After a highly successful year in 2014, they have continued to work with Future First to grow and gain value from their alumni network, which now numbers over 350 former students. In 2015, St James embarked on an e-mentoring scheme targeting students allocated pupil premium to motivate and inspire them about life at school and beyond, as well as providing study advice and revision tips.
In combination with other measures, e-mentoring has proved instrumental in giving Year 10 Kaydie the extra confidence and motivation to boost her grades, She has been more focused leading into exams. After talking through her options with her mentor, Alli, Kaydie is now on track to go to college.
Alli and Kaydie were both nominated for Brightside Mentoring Awards. Brightside is the national charity whose technology underpins such mentoring relationships. Alli and Kaydie won awards for best industry mentor and mentee of the year respectively- a fantastic testament to the supportive relationship they developed over the year.
"It targets students where a couple of small interventions could really make a big difference"

Steve Farmer, teacher, St James School
"Before, I wasn't looking forward to college, I thought, 'I don't really want to go', but Alli's made me realise it will help a lot."

Kaydie, Year 10, St James School
16 June 2016
Alumni in the Curriculum at Felpham Community College
Since 2013, Felpham has been working with Future First to expand its alumni network and invite former students in to share their knowledge and experience. Felpham aimed to boost the engagement of Year 9 students in their science lessons by involving scientific learning in their careers. This focus on science through alumni engagement also chimes with growing calls from businesses and government to upskill students in STEM subjects.
The first week saw a visit from Victoria, an interior trim planner at Rolls Royce. During the session, students looked at the materials science which Victoria uses in her job on a daily basis. The students had the opportunity to explore areas such as product testing by conducting 'elongation tests' on sample materials. Another example of an instantly relatable role model was Nick. He is currently studying Mechanical Engineering at university, and as such, was only a few years older than the students. He wasn't particularly confident in maths and physics at school, but when he realised he needed those subjects to be an engineer, it made him focus and he started working harder. Nick's lesson focused on energy transfers, and various stations were set up around the classroom, each with a different experiment. Nick brought in a model steam engine to show how energy transfers, demonstrating the practical application of scientific theory.
I learned much more about engineering and what it had to offer.

Year 9 student, Felpham Community College
The students loved him as much as he was a similar in age...he demonstrated that science is used in a wide range of jobs and made the students think carefully about their future career paths.

Chris, Physics teacher, Felpham Community College
Learning to game at Oathall Community College, Haywards Heath
Oathall Community College, Haywards Heath, has been working with Future First since 2013 to engage former students...
Read MORE
06 May 2016
Learning to game at Oathall Community College, Haywards Heath
"This is probably the first lesson I've had at Oathall that I can relate to and get a better understanding of what people do. I understood everything you were saying and really enjoyed it".

Harry, A Level student at Oathall Community College
Oathall Community College, Haywards Heath, has been working with Future First since 2013 to engage former students and invite them back to support current students.
Former student, David Amor, went back to school to speak to an A Level Computing class who were completing their first big piece of programming coursework. The class teacher hoped that by learning from an expert the students would gain a deeper understanding of the scheme of work and also of the wide variety of jobs that are available to them.
David delivered an engaging presentation about his career as a computer games developer and talked about factors that make a good computer game. Much to the students delight, he spoke about candy crush and the possible revenue such a game can generate. The class teacher said that students were extremely engaged, asking questions and showing "great respect for David's answers".
The students collated a presentation of thanks to send to David after the lesson. Elliot was pleased to learn that so many of his favourite games were developed in the UK rather than USA. Henry said that the class was one of the most interesting lessons he'd had at Oathall. Matthew described the session as his "favourite lesson ever". For Ruby, hearing from David confirmed that gaming was the route she wanted to pursue: "You have inspired me to strongly consider going into a programming career". Robert took David's advice around going the extra mile and decided to apply to do video game design course in his summer holidays.
Radio 1 DJ heads back to school
In February, 2016, Future First took part in Radio 1's 1 Million Hours campain, which aims...
Read MORE
06 April 2016
Radio 1 DJ heads back to school
"I was sat in this assembly hall doing what you're doing and now I'm at radio 1. Sometimes I wake up and think about all the things I've done and the people I've met and just think this is mad. I got there myself; I didn't know anyone in the industry. With a bit of luck, a bit of talent and huge hard work you'll get where you want to be".

Scott Mills, Radio 1 DJ and former student of Crestwood College
In February, 2016, Future First took part in Radio 1's 1 Million Hours campain, which aims to encourage young people to give up time to volunteer in their communities. The campaign kicked off with Future First taking Radio 1 presenter, Scott Mills, back to his old school, Crestwood College in Eastleigh, to speak to Year 8 students about the possibilities of a career in media. The event was a fantastic success.
Scott spoke about his experience at school, and his persistence to find work experience on local radio channels. He was made honorary Deputy Head Boy after chatting to current students about his career path which took him from Hampshire local radio to acting, an appearance on BBC TV's Strictly Come Dancing and presenting Radio 1's weekday afternoon show.
Scott told the students, "I sat in this assembly hall doing what you're doing and now I'm at Radio 1. Sometimes I wake up and think about all the things I've done and the people I've met and just think this is mad! I got there myself. I didn't know anyone in the industry. With a bit of luck, a bit of talent and huge hard work, you'll get where you want to be. "
Harry, a Year 10 media student said, "I absolutely loved it. I want to work in creative industry art at some point and with a bit of passion, I'll get there."
International Women's Day at Ark Helenswood Academy
ARK Helenswood Academy is one of Future First's 'In House' schools, which sees a Future First...
Read MORE
03 March 2016
International Women's Day at Ark Helenswood Academy
ARK Helenswood Academy is one of Future First's 'In House' schools, which sees a Future First staff member working on site to rapidly embed a culture of alumni engagement across the fabric of the school. The school have made great progress and have have invited alumni back to support in the curriculum, to speak in assemblies and take part in inspirational workshops.
For International Women's Day, Helenswood's Head Girl organised an inspiring alumni event for her year group as they prepared for their GCSEs and leaving Helenswood.  Future First helped her make the event a reality by briefing teachers on facilitation techniques, reaching out to former students to come and share their stories and creating  resources.
The event resulted in fantastic feedback from students. 92% of students said that they were more or much more confident about being successful in the future after the session. When asked what she would do differently as a result of the session, one student said: "Now I'm going to try harder, be more motivated and perhaps start considering a career pathway". Helenswood are starting to see committed return volunteers: one alumna has since appeared on a poster and has since been back to deliver her own careers workshop.
You can read more about the event on the school's home page and in the Hastings Observer
Employers
19 July 2017
Taylor Wessing tells its story
Future First has been working with Taylor Wessing for seven years to deliver career insight days for Year 12s and Year 10s across the country. With less than two months to go until the launch of their apprenticeship scheme, Partner, Neil Smyth, shares why the partnership the partnership with Future First has been integral to their social mobility strategy.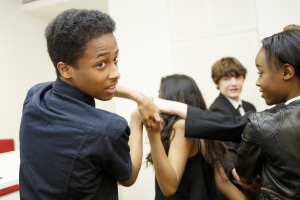 "Taylor Wessing started working with Future First seven years ago. We were attracted to the charity because of its focus on social mobility and also because it was a start- up at the time. It's in our culture to recognise and support innovation. I'm the lead on Taylor Wessing's social mobility programme and our partnership with Future First is an important part of that.
Future First runs our Career Insight Days for Years 12 and 10 students. Around 40 students from five/six different schools take part each time and we run three a year. Schools from all over the UK are given the chance to send students along – we've even had schools from Wales travel to London. These days open their eyes to the vast array of job options open to them at Taylor Wessing and other organisations. We also focus on developing students' transferable skills in presentation, networking and communications.
Students take so much from the day. Young people particularly like the interview technique session. It gives them the unique opportunity to benefit from the direct feedback and advice of Taylor Wessing employees. They walk away from the day with more knowledge, greater self-awareness and tangible advice which they can put to use immediately. The experience energises young people and gives them the confidence to enter the system.
At the recent Insight Day, I interviewed three very capable students. What struck me was the range of experience they already had, from working in McDonalds to supporting church groups and helping at a playgroup. Yet they assumed these skills weren't relevant to their future working life. We were able to draw out how their skills can be transferred and highlight the value of what they are doing now.
One of the keys to the success of our partnership with Future First is the number of Taylor Wessing volunteers involved. Many volunteers are trainee solicitors who have fairly recently gone through the process of making important decisions about their education and career, meaning they can relate to the students. The impact of the day is certainly two-way. Both our employee volunteers and the students taking part are challenged and developed. Our staff also have their horizons stretched by working with today's young people. They get to feel the pulse of changing perspectives and modern attitudes.
We also run a programme called Tomorrow's Talent, which is a two week work experience programme in August for 17-year-olds who wouldn't usually have access to this kind of opportunity. Students from Future First's member schools are able to apply for this programme. We're now starting to see students who have attended the days come back to interview for training contracts. This shows us that being able to put forward progressive opportunities helps to motivate young people.
We're always looking for ways to evolve and improve our social mobility strategy. This September we are launching our first apprenticeship scheme, with no minimum qualification requirements – the assessment process is based entirely on skills. We are the only law firm to do this at present. The path to law tends to follow the traditional university route but our scheme provides much more flexibility. We're excited to share more details in the autumn. Perhaps soon we will see students from the Career Insight Days applying!"
07 September 2016
Inspiring City Role Models
2014/15 was the start of a two year partnership with the City of London Corporation. The project took City workers back to their old schools in the City's neighbouring boroughs to bring the curriculum to life, running 13 sessions for over 500 students. The programme also signed up 511 City workers to support their old schools across the UK. In 2015/16, we ran 38 sessions with even more City role models and students involved.
In 2008, Vanessa Vallely founded the business networking site www.wearethecity.com as a vehicle to help city women to connect. She is also a professional and sought-after motivational speaker.
After connecting with Future First, Vanessa attended her first event at Haggerston School in Hackney, and has since returned twice more. First. she participated in a year 8 assembly, where she spoke to students about starting to build their future now and enhancing their skills and opportunities. The second session was in a Year 11 lesson, feeding her practical experience into the teaching of the Business Studies curriculum. The lesson addressed establishing and marketing a new business- helping students to prepare for their GCSE exam.
06 September 2016
Insight Days at The Wellcome Trust
95% of students said that the event made them more confidence about working somewhere like the Wellcome Trust in the future- and 100% said that it made them more confident about succeeding in the world of work more generally.
95% agreed that the event improved their knowledge of courses and/or jobs they could do in the future.
86% said that they had developed employability skills that would help them to get a job in the future.
Alumni
"I guess I've had a bit of an odd journey.
I was the uncool, nerdy kid at school. I was rubbish at sports, I came last in everything. I was kind of focused but it was the end of Year 9 before I realised I actually had to do some work. So I ended up with a string of Bs and Cs.
I wasn't really sure what I wanted to do when I was at school. I originally wanted to be an army officer. When I was 20, I decided to do some A levels at Cornwall College in Chemistry, Physics and Biology.
It was then that I realised I had an aptitude for computer programming. I did a BTEC and went straight into employment. It wasn't until later on in life that I went to university. That's one of the main reasons I want students at my old school to know they can change careers and switch about, as long they find something they're passionate about.
I worked for a telecoms company. I was a software and hardware tester. By chance, I ended up writing code. I was writing programmes that made life easier and allowed me to write quicker. My managers noticed what I was doing and asked me to help them. I was eventually asked to work in the software team. And my coding career was launched.
From there, I started writing lots of code. I had several jobs, I travelled America, I worked for Money Supermarket. I even went back to university to study archaeology and worked in the field for three years.
It was in 2012 that I discovered Raspberry Pi. I liked the idea of bringing back bedroom coding, because that's where I really got into it. I started to tutor kids with anxiety problems in colleges, teaching them how to use Raspberry Pi.
I wrote a prospective letter to the company and they offered me an interview and then a job.
I'd definitely recommend students do that too. It shows you've thought about the company and that you really want to work for them.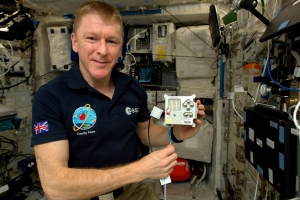 What's my favourite part of the job? I'm on first name terms with astronauts. I'd never have believed you if you'd told me that when I was at school.
I signed up to support my old school after seeing an article in a local newspaper about their work with Future First. I've volunteered a couple of times. We did some remote sessions using Google hangouts. The school asked me to present Astro Pi to two ICT classes.
I did a 30 minute presentation using slides and images that show how we got code to space. The students asked lots of questions – they seemed really interested. I think they realised that I am someone who has been in exactly the same situation as they are now in. Hearing someone saying, 'don't worry it will be OK' is reassuring. It makes a job like mine seem attainable to them. It doesn't seem like a completely alien thing but a real possibility.
What advice would I give to my 16-year-old-self?
Don't worry if you don't know what you want to do with your life. Everyone was stressing about that when I was at school. You don't figure it out until you're older. I learned the hard way when I went to college. If you don't have the passion for something, if you just study something you think will be useful, it won't end well for you. You should pick something that gives you the passion and drive to follow through when it gets hard.
And wait until a minute to midnight before sending applications. Be the first one in their inbox. It works a treat!"
26 August 2016
Serkan's Story
"I didn't have the network that some of my peers had. I didn't have family friends or parents that could introduce me to people in the field. The alumni told me about the challenges I would face, both socially and academically, and how to prepare for the transition between sixth form and university".

Serkan Hussein, Medical student at King's College London & former student of Kingsmead School
"I was always very creative at school. I always thought I'd be an architect or designer but from year nine on wards, I started to develop a keen interest in science.
It was then that I started to go to after school sessions with alumni in various healthcare professions. We heard from physios, nurses, psychiatrists, engineers and specialist doctors. We took part in group discussions about the day-to-day experiences of medical professionals. They gave us advice about what we should study, the grades we needed and the extra things like work experience or even the importance of shaking hands. In schools like mine students don't know the importance of these things. The advice they shared gave me the foundation to go into year 12 knowing what I needed to do: early UCAS deadlines, Chemistry and Biology, and the importance of securing work experience. Without that, I'm not sure I would have done it.
I'm the first from my family to go to university so I didn't really know what was involved. I didn't know it takes six years to become a doctor, plus all the admissions exams and competition for spaces. It really helped me to hear from people who have been taught by the same teachers I had, sat in the same classes and shared similar experiences. They had been through the same system as me and not the grammar school down the road. The fact that they lived in the local area really motivated me and reassured me that if I worked hard, I could get into medicine.
The alumni told me about the challenges I would face, both socially and academically, and how to prepare for the transition between sixth form and university. I didn't have the network that some of my peers had. I didn't have family friends or parents that could introduce me to people in the field. I know what it's like to apply for work experience and be rejected over and over again. That's why I'm a member of the Kingsmead alumni network and regularly go back to speak to the students there now. I want to provide that network for the students and be that first point of contact for them. That's the main reason I do it, to tell them not to be disheartened when they're rejected. You have to pick yourself up and try again.
It's quite a unique position to be in- that I can help shape their future, as well as help provide them with that foundation that they need. I know from personal experience that it can be really motivating for them to think, 'He did it so I can too, I can achieve this, I can do better, I can reach my goals'".
Subscribe to our eBulletin