Our Stories
Here you'll find a sample of the many ways in which our member schools and colleges engage their alumni to support current students.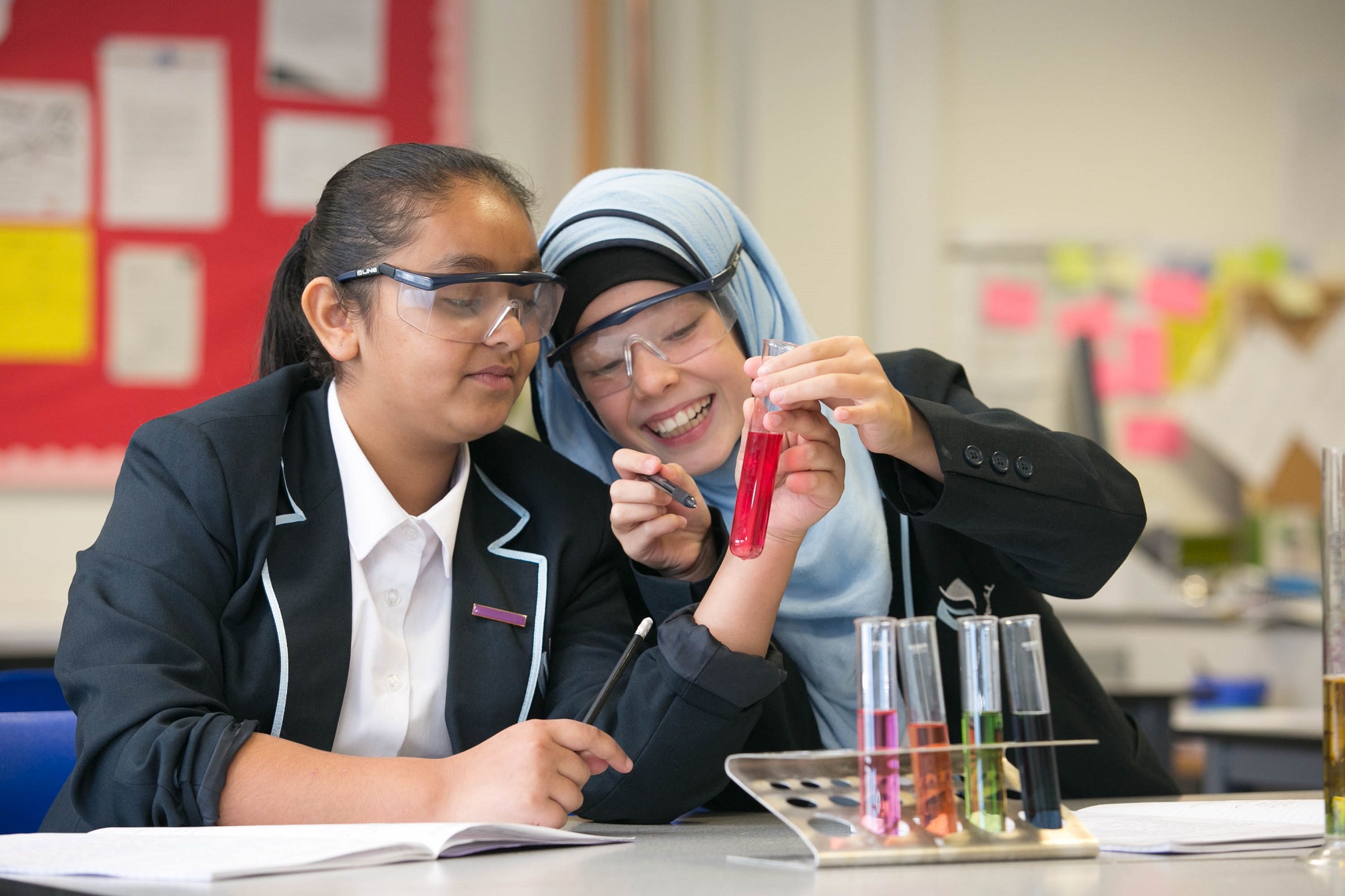 Employers
19 July 2017
Taylor Wessing tells its story
Future First has been working with Taylor Wessing for seven years to deliver career insight days for Year 12s and Year 10s across the country. With less than two months to go until the launch of their apprenticeship scheme, Partner, Neil Smyth, shares why the partnership with Future First has been integral to their social mobility strategy.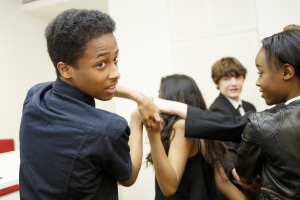 "Taylor Wessing started working with Future First seven years ago. We were attracted to the charity because of its focus on social mobility and also because it was a start- up at the time. It's in our culture to recognise and support innovation. I'm the lead on Taylor Wessing's social mobility programme and our partnership with Future First is an important part of that.
Future First runs our Career Insight Days for Years 12 and 10 students. Around 40 students from five/six different schools take part each time and we run three a year. Schools from all over the UK are given the chance to send students along – we've even had schools from Wales travel to London. These days open their eyes to the vast array of job options open to them at Taylor Wessing and other organisations. We also focus on developing students' transferable skills in presentation, networking and communications.
Students take so much from the day. Young people particularly like the interview technique session. It gives them the unique opportunity to benefit from the direct feedback and advice of Taylor Wessing employees. They walk away from the day with more knowledge, greater self-awareness and tangible advice which they can put to use immediately. The experience energises young people and gives them the confidence to enter the system.
At the recent Insight Day, I interviewed three very capable students. What struck me was the range of experience they already had, from working in McDonalds to supporting church groups and helping at a playgroup. Yet they assumed these skills weren't relevant to their future working life. We were able to draw out how their skills can be transferred and highlight the value of what they are doing now.
One of the keys to the success of our partnership with Future First is the number of Taylor Wessing volunteers involved. Many volunteers are trainee solicitors who have fairly recently gone through the process of making important decisions about their education and career, meaning they can relate to the students. The impact of the day is certainly two-way. Both our employee volunteers and the students taking part are challenged and developed. Our staff also have their horizons stretched by working with today's young people. They get to feel the pulse of changing perspectives and modern attitudes.
We also run a programme called Tomorrow's Talent, which is a two week work experience programme in August for 17-year-olds who wouldn't usually have access to this kind of opportunity. Students from Future First's member schools are able to apply for this programme. We're now starting to see students who have attended the days come back to interview for training contracts. This shows us that being able to put forward progressive opportunities helps to motivate young people.
We're always looking for ways to evolve and improve our social mobility strategy. This September we are launching our first apprenticeship scheme, with no minimum qualification requirements – the assessment process is based entirely on skills. We are the only law firm to do this at present. The path to law tends to follow the traditional university route but our scheme provides much more flexibility. We're excited to share more details in the autumn. Perhaps soon we will see students from the Career Insight Days applying!"
07 September 2016
Inspiring City Role Models
2014/15 was the start of a two year partnership with the City of London Corporation. The project took City workers back to their old schools in the City's neighbouring boroughs to bring the curriculum to life, running 13 sessions for over 500 students. The programme also signed up 511 City workers to support their old schools across the UK. In 2015/16, we ran 38 sessions with even more City role models and students involved.
In 2008, Vanessa Vallely founded the business networking site www.wearethecity.com as a vehicle to help city women to connect. She is also a professional and sought-after motivational speaker.
After connecting with Future First, Vanessa attended her first event at Haggerston School in Hackney, and has since returned twice more. First. she participated in a year 8 assembly, where she spoke to students about starting to build their future now and enhancing their skills and opportunities. The second session was in a Year 11 lesson, feeding her practical experience into the teaching of the Business Studies curriculum. The lesson addressed establishing and marketing a new business- helping students to prepare for their GCSE exam.
06 September 2016
Insight Days at The Wellcome Trust
95% of students said that the event made them more confidence about working somewhere like the Wellcome Trust in the future- and 100% said that it made them more confident about succeeding in the world of work more generally.
95% agreed that the event improved their knowledge of courses and/or jobs they could do in the future.
86% said that they had developed employability skills that would help them to get a job in the future.
Alumni
09 November 2017
Jenny's story
"Alumni networks are a hugely valuable resource for schools. We all respond well to people who share a common experience or have followed a similar path."

- Jenny Baskerville, External Affairs Senior Manager and Social Mobility Lead at KPMG and former student of Orleans Park School
"I was quite a conscientious student at school. I worked really hard in class and took part in all sorts of extra-curricular activities, from performing in school productions to captaining the netball team. I was Head Girl, a real privilege and a game changer for me in terms of my confidence.
In retrospect I worried unnecessarily about my coursework and exams. I don't regret it but I could have been a little more laid back at times!
Back in the 90s when I attended Orleans Park School they didn't have a sixth form. I decided to attend a private day school in Hammersmith for my A-levels. After leaving school I went to the University of Bristol to study Economics and Politics. I left knowing I wanted my career to have a sense of purpose but without knowing exactly where I would find it.
After travelling for several months, I spent a year working on campaigns at the Electoral Commission before joining KPMG. I have since enjoyed a 10-year career with KPMG working across the public, not-for-profit and corporate sectors and qualifying as a Chartered Accountant. As Social Mobility Lead for one of the most progressive social mobility employers in the UK, my work is focused on breaking down the barriers that exist in elite professions.
My secondary school education was a hugely formative time in my life. I've done some volunteering for my private school but always felt that I owed more to Orleans Park.
I am nearly two years into my tenure as a School Governor at Orleans Park and this summer we have signed up to Future First. We are at the beginning of our partnership but I am confident Future First will help us create a thriving alumni community.
Going back to school was surreal at first, it has changed a lot over the past 17 years but was still strangely familiar. I felt nostalgic and text my friends and siblings lots of pictures.
Alumni networks are a hugely valuable resource for schools. We all respond well to people who share a common experience or have followed a similar path – former students can relate and connect with current students in a way that staff may not be able to.
Alumni can get involved in a range of volunteering activities to support student including mentoring, offering careers advice and work placements, CV advice, supporting curriculum delivery and acting as vital role models.
Always believe in yourself. If you work hard and give everything your very best, nothing can stop you achieving what you deserve."
13 October 2017
Sarah's story
"I applied to Cambridge and three other UK vet schools in Year 13 but, to my great disappointment, I didn't get in to any of them. Looking back, failing at this first hurdle was the best thing that could have happened to me."

- Dr Sarah Caddy, post doctoral scientist and veterinary surgeon and former student of Oathall Community College
"I was lucky that I found school work relatively easy, but this meant I wasn't one of the cool kids. In Year 7 I was one of those students always putting my hand up, but I soon learnt to keep my head down to avoid attention. My ambition when I was at Oathall was to become a vet. This was something I decided in Year 9 after being inspired by spending time on the school farm. I definitely didn't have a great love of science from a young age, so saw studying the sciences as a means to an end in becoming a vet.
I studied every hour possible for my A levels and ended up getting straight As. I chose my subjects based purely on what I needed to get into vet school, so I studied biology, chemistry, physics and maths. I applied to Cambridge and three other UK vet schools in Year 13 but, to my great disappointment, I didn't get in to any of them.
I decided to take a gap year and re-apply. Looking back, failing at this first hurdle was the best thing that could have happened to me. It allowed me to experience the most fantastic gap year, and having a whole year away from studying and exams was great. I spent three months in Syria, which was fantastic. It was a big culture shock of course, but it was fascinating and I met some amazing people and this was where I was first introduced to veterinary research. When I came back and had the second round of Cambridge interviews, I was thrilled to be offered a place. I think this was due to my gap year experience, which had really helped my confidence.
I had a brilliant time at Cambridge. I was able to do a lot more travelling, take part in some fascinating classes and meet a lot of wonderful people. I was offered a job as soon as I graduated, at a vet practice in Suffolk where I had previously spent time as a student. In 2011 I began a PhD at Imperial College London, this was probably the hardest thing I've ever done.
I finished my PhD in 2015 and the week after I went out to Sierra Leone to volunteer in a lab in an Ebola hospital. My work there involved testing blood samples from patients with suspected Ebola virus infection…
I now work as a post-doctoral researcher at the Laboratory of Molecular Biology in Cambridge. It's been an unexpected career journey so far with many twists and turns, and I've learnt that it is definitely possible to have more than one career.
I'm very passionate about levelling the playing field between state schools and private schools. Cambridge is often seen as an institution just for people from wealthy backgrounds, but that is absolutely not the case. I want to support my old school and try to inspire current students to aim high.
The first time I went back to Oathall it felt really strange. I initially went back to take part in a workshop for students in Year 8, which was hosted by Future First.
I was then asked to go back to meet with GCSE science students as part of Work Related Learning Week. I was lucky enough to speak to four different groups of students, each for a 30-minute lesson which I had prepared in advance. I brought model viruses with me, which the students were very interested to see. At the end of each session they all wanted to ask questions about my career as a vet and being in Sierra Leone. During my time at Oathall I don't remember anything like this happening at all. I would have been fascinated by visits from alumni and I feel it could have really helped to open my eyes to science as a career. It had never occurred to me to be a scientist when I was at Oathall and I never knew what that career could entail whilst at school.
What's the best piece of advice I would give to students? Aim high and be determined in life. Don't be afraid of failure, just pick yourself up and carry on."
"I signed up to support my old school after seeing an article in a local newspaper about their work with Future First. I've volunteered a couple of times. We did some remote sessions using Google hangouts. The school asked me to present Astro Pi to two ICT classes."

David Honess, Astro Pi Programme Manager and former student of St Ives School, A Technology College and Cornwall College
"I guess I've had a bit of an odd journey.
I was the uncool, nerdy kid at school. I was rubbish at sports, I came last in everything. I was kind of focused but it was the end of Year 9 before I realised I actually had to do some work. So I ended up with a string of Bs and Cs.
I wasn't really sure what I wanted to do when I was at school. I originally wanted to be an army officer. When I was 20, I decided to do some A levels at Cornwall College in Chemistry, Physics and Biology.
It was then that I realised I had an aptitude for computer programming. I did a BTEC and went straight into employment. It wasn't until later on in life that I went to university. That's one of the main reasons I want students at my old school to know they can change careers and switch about, as long they find something they're passionate about.
I worked for a telecoms company. I was a software and hardware tester. By chance, I ended up writing code. I was writing programmes that made life easier and allowed me to write quicker. My managers noticed what I was doing and asked me to help them. I was eventually asked to work in the software team. And my coding career was launched.
From there, I started writing lots of code. I had several jobs, I travelled America, I worked for Money Supermarket. I even went back to university to study archaeology and worked in the field for three years.
It was in 2012 that I discovered Raspberry Pi. I liked the idea of bringing back bedroom coding, because that's where I really got into it. I started to tutor kids with anxiety problems in colleges, teaching them how to use Raspberry Pi.
I wrote a prospective letter to the company and they offered me an interview and then a job.
I'd definitely recommend students do that too. It shows you've thought about the company and that you really want to work for them.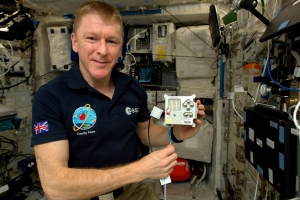 What's my favourite part of the job? I'm on first name terms with astronauts. I'd never have believed you if you'd told me that when I was at school.
I signed up to support my old school after seeing an article in a local newspaper about their work with Future First. I've volunteered a couple of times. We did some remote sessions using Google hangouts. The school asked me to present Astro Pi to two ICT classes.
I did a 30 minute presentation using slides and images that show how we got code to space. The students asked lots of questions – they seemed really interested. I think they realised that I am someone who has been in exactly the same situation as they are now in. Hearing someone saying, 'don't worry it will be OK' is reassuring. It makes a job like mine seem attainable to them. It doesn't seem like a completely alien thing but a real possibility.
What advice would I give to my 16-year-old-self?
Don't worry if you don't know what you want to do with your life. Everyone was stressing about that when I was at school. You don't figure it out until you're older. I learned the hard way when I went to college. If you don't have the passion for something, if you just study something you think will be useful, it won't end well for you. You should pick something that gives you the passion and drive to follow through when it gets hard.
And wait until a minute to midnight before sending applications. Be the first one in their inbox. It works a treat!"
26 August 2016
Serkan's Story
"I didn't have the network that some of my peers had. I didn't have family friends or parents that could introduce me to people in the field. The alumni told me about the challenges I would face, both socially and academically, and how to prepare for the transition between sixth form and university".

Serkan Hussein, Medical student at King's College London & former student of Kingsmead School
"I was always very creative at school. I always thought I'd be an architect or designer but from year nine on wards, I started to develop a keen interest in science.
It was then that I started to go to after school sessions with alumni in various healthcare professions. We heard from physios, nurses, psychiatrists, engineers and specialist doctors. We took part in group discussions about the day-to-day experiences of medical professionals. They gave us advice about what we should study, the grades we needed and the extra things like work experience or even the importance of shaking hands. In schools like mine students don't know the importance of these things. The advice they shared gave me the foundation to go into year 12 knowing what I needed to do: early UCAS deadlines, Chemistry and Biology, and the importance of securing work experience. Without that, I'm not sure I would have done it.
I'm the first from my family to go to university so I didn't really know what was involved. I didn't know it takes six years to become a doctor, plus all the admissions exams and competition for spaces. It really helped me to hear from people who have been taught by the same teachers I had, sat in the same classes and shared similar experiences. They had been through the same system as me and not the grammar school down the road. The fact that they lived in the local area really motivated me and reassured me that if I worked hard, I could get into medicine.
The alumni told me about the challenges I would face, both socially and academically, and how to prepare for the transition between sixth form and university. I didn't have the network that some of my peers had. I didn't have family friends or parents that could introduce me to people in the field. I know what it's like to apply for work experience and be rejected over and over again. That's why I'm a member of the Kingsmead alumni network and regularly go back to speak to the students there now. I want to provide that network for the students and be that first point of contact for them. That's the main reason I do it, to tell them not to be disheartened when they're rejected. You have to pick yourself up and try again.
It's quite a unique position to be in- that I can help shape their future, as well as help provide them with that foundation that they need. I know from personal experience that it can be really motivating for them to think, 'He did it so I can too, I can achieve this, I can do better, I can reach my goals'".
Subscribe to our eBulletin