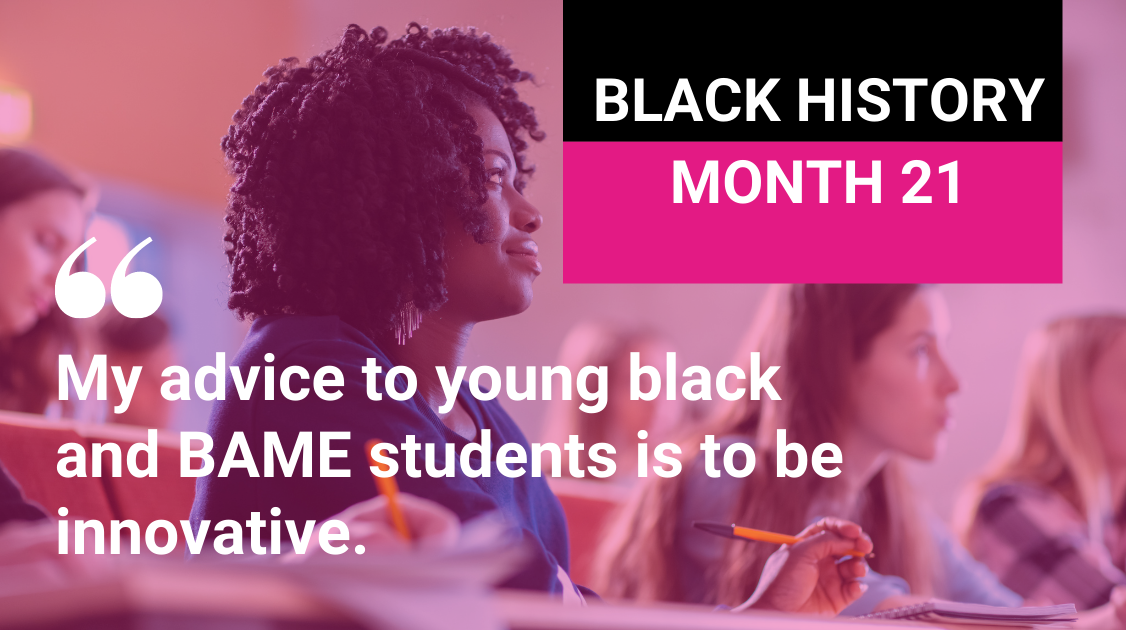 By Deborah Missengue, Royal Docks Academy alumna
I am a recent graduate of King's College London where I studied BA History;  I thoroughly enjoyed learning about pressing issues such as the legacies of colonialism, challenging Eurocentric pedagogical traditions, and tracing the historical construction of concepts such as race.  
Since university, I have focused on developing a career in local government. Last year in September I worked as a Digital Content Intern with Southwark Council, creating and editing webpages for multiple departments ranging from housing to local economy. Currently, I am working as a Marketing and Communications Assistant for Our Newham Money aimed at assisting Newham council's most vulnerable residents in their financial wellbeing and education. 
The person and piece of work I have been most influenced by is Angela Davies, Women, Race and Class.  
This is because it was one of the first pieces of writing that I encountered that critically centres the agency and history of black women, that has long been subject to erasure and marginalisation. Davies pivotally unveils the unfiltered lens of white supremacy, within the discourse of the women's suffrage movement, that saw activists elevate the power of the 'Saxon race' over the 'degraded' 'black man' to secure the right to vote. She also critically acknowledges the different gendered experiences between white and black women that challenges the ubiquitous narrative of women's rights as one grounded solely in issues of domesticity.  
Through her work, I became committed to shaping local narratives concerning the rights of black women.
The greatest barrier I have faced most recently has been unemployment.  The pandemic has made it increasingly difficult to enter the mainstream job market. In spite of multiple applications, I have been unsuccessful in securing full time employment, and remained largely dependent on universal credit. My mental health has equally taken a toll, as I suffer with depression and anxiety that has been exacerbated by events in my personal life. To overcome these obstacles, I had to start being honest with myself, prioritising my mental health and improving my communication with others. 
This also pushed me to be more innovative in how I approach my problems.
I signed up with a work brokerage in my council, which offers specialist employment help to young people.  By shifting my focus to see what graduate and internships are available for young people, I was also able to successfully secure an internship with Southwark Council.  
Based on these experiences, my advice to young black and BAME students is to be innovative. 
I thought my journey from school to work would be clear-cut but I am learning that the journey to success is not as linear as we are taught to believe.
Finally, for me as a history scholar and black woman, black history, has served an important historical function, however it equally runs the danger of relegating black history to a singular event, rather than being integrated into the core curriculum and legacy. We should remember Black history in everything we do.
View related content
6 ways to mark Black History Month in your classroom
Samson: why Black History Month is important to me and my top tips for students