2016/17 has been an incredible year for Future First. We have worked with over 100,000 students, building their confidence, motivation and skills. This year, we've seen even more innovation and unique ways of involving alumni in school life. Here are some of the highlights.
This year, Future First has worked with over 100,000 students. From chefs in maths lessons to research scientists mentoring Year 9s, we've seen some truly creative ways of involving alumni in school life.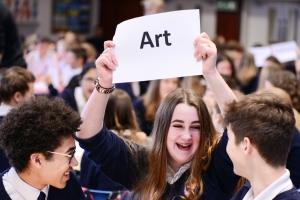 At Felpham Community College, Bognor Regis, a former student who owns his own bubble business enlisted the help of sixth formers to create his show reel. The media students will take on this real world learning project in the autumn.
A Year 10 from Highworth Grammar School in Kent did a work experience placement with a former student at the BBC. With further help, she has since secured an internship at ITV.
At Helston Community College in Cornwall, a local farmer supported the teaching of a Year 8 geography class on agriculture, technology and the challenges of business in farming.
Dave Hones, a computer programmer, did a Google Hangout with ICT students at St Ives School, Cornwall, explaining how his work appeared on the International Space Station.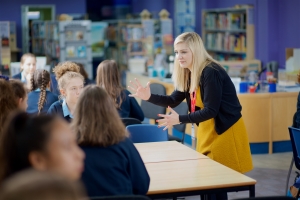 In Somerset, a paraplegic alumnus mentored a student with disabilities at his old school, Chilton Trinity. He shared how he had overcome barriers in his life, building the confidence in the student so that he could too.
And it's been a terrific year for Future First's activities too.
We ran our first Careers and Enterprise Company project in the South West and held an alumni engagement conference in Cornwall. For the first time, practitioners and senior leaders came together to do training on engaging an alumni community, volunteer management, using alumni in the classroom and more.
We were successful in securing a place on the Careers and Enterprise Company's rate cards for schools in the government's six Opportunity Areas.
We ran two successful Back to School Week campaigns. In Back to School Week South West and Birmingham, we brought back more than 300 alumni to help over 2,000 students. The campaigns were a success. It was great to see Julie Walters showing her support in Birmingam. Have a look at the coverage of Hele's School in Plymouth on BBC Spotlight.
We've seen a whole host of inspirational posters. Sadly, we can't show them all. So here are just some of our favourites…