Future First's new digital hub is the perfect way for your school to easily and safely connect students with alumni, wherever they may be.
Getting set up is quick and easy – either watch our video below or continue on to read our guidance.
Click 'Edit' under your banner image to upload your school's logo and a photo to the Hub and try and make it as appealing as possible to alumni to maximise your chances of attracting former pupils to your Hub. Add a welcome message and make it feel as unique to your school as you can.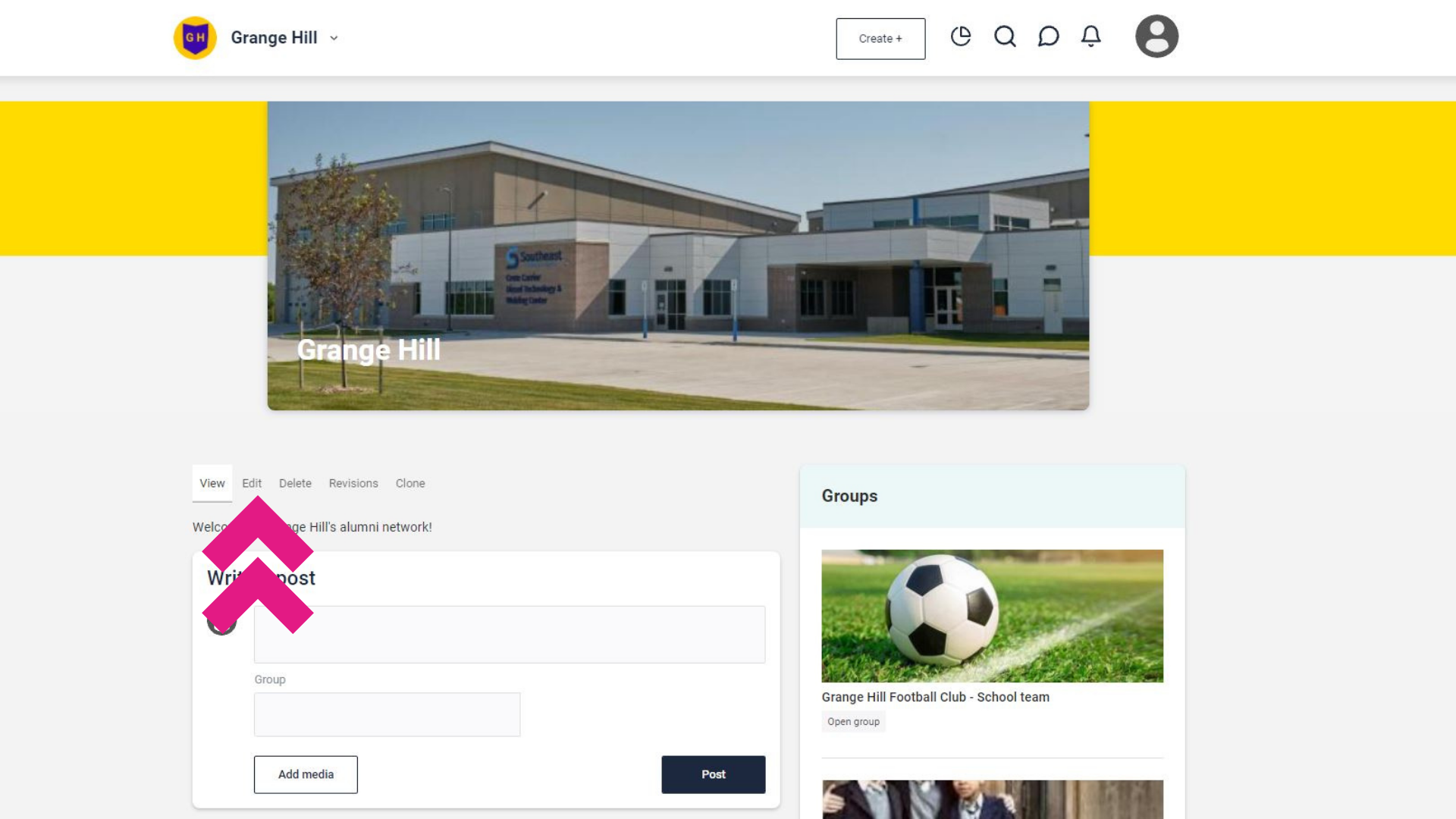 On the right-hand side of your homepage you will see a box called 'Groups'. Here you can create groups which you would like students and alumni to join. They may relate to curriculum areas, different leaving years or topics around which you already have active alumni communities. The most important thing is that they relate to your school, your students and your alumni.
Also on the right of your homepage there is a box called 'Events' – here you can add up-coming events which you are keen for alumni to attend – anything from career and mock interview evenings to winter concerts and summer fetes.
There's also a 'Media and Resources' facility for you to upload resources to help your students prepare, plan and explore their future pathways. While Future First will provide a range of resources here, it is important that you make it specific to your school, students and alumni. Upload advice videos from alumni, careers guidance or newsletters and aim it particularly at your soon-to-leave students and young alumni.
You will also notice a section for 'Jobs and Opportunities' which will be a key interest for your students, so making this section as relevant to your school community and local area is crucially important. It will allow you to feature paid-for jobs, work experience and even vacancies offered by your school's alumni.
Keeping your school's Hub fresh will make a real difference to its success, so make sure plenty of members of school staff are involved with managing different areas of the site and spreading the word to as many students and alumni as possible.
Once you're set up, share your hub's registration link (click 'Edit' under your banner image to find it) with former students so they can sign up and become part of this new, exciting and interactive way of boosting the future prospects of your students.
If you need any more support, please speak to your Future First Alumni Programme Manager or contact us at support@futurefirst.org.uk