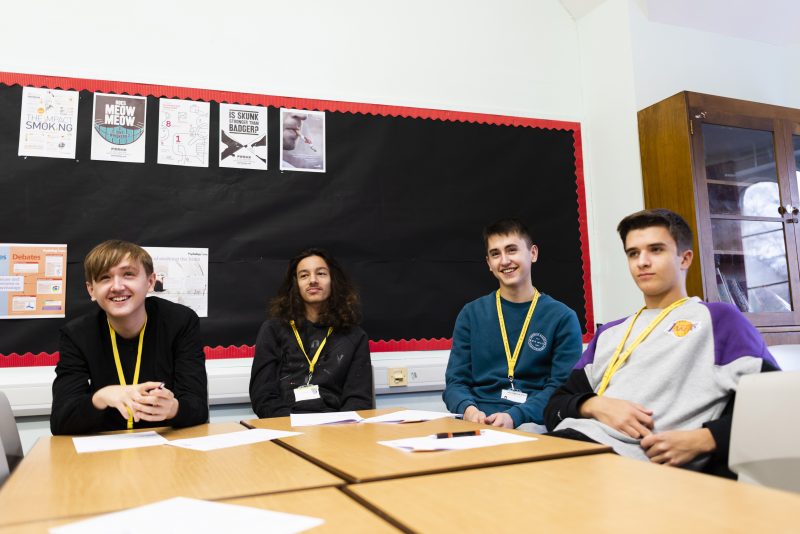 Jordan, Enterprise Coordinator with New Anglia Local Enterprise Partnership, talks to us about relatable role models and the importance of not letting anything hold you back from chasing your dream role.
Chantry Academy is a place I have fond memories of and was delighted to be asked to be part of the alumni programme to help prepare and inspire young people about the world of work.
In my final year, I designed and produced year books for every student in my year group and this is what gave me my first taste of business. Thereafter, I went on to do a Level 3 BTEC in Enterprise and Entrepreneurship at Suffolk One Sixth Form Centre which I absolutely loved, and I got the highest grade in the class. I then did A Levels and joined the Institute of Directors Student Membership and was asked to be the Ambassador for Education & Skills for them; through which I was able to network with business leaders across the community in Suffolk which is how I was offered my first job as an account manager in a marketing and PR firm.
I loved connecting education and business through my voluntary work with the IoD, so when a job came up which brought the two together I couldn't say no to that opportunity which is how I became the Enterprise Coordinator with New Anglia Local Enterprise Partnership and Careers and Enterprise Company.
Working with the CEC brought my attention to Future First and your work across the Opportunity Areas. I was always saying to businesses and colleagues 'go and sign up to your old school' and I thought actually I've not done it yet so I signed up, it was a really easy and quick process online and I soon got a request to go back into my old school. Even though I work with my old school in a professional capacity it's still a bit weird going back as a volunteer and sharing my experiences from when I was at the school and my pathway since leaving. I loved engaging with the pupils; one of the key things for me was there's still a bit of a stigma attached to the school. The same challenges I faced when I was there still exist due to a lack of social mobility so being able to go in and say I went to this school and this is what I'm doing now is hopefully inspiring to the students. It doesn't matter what your background is, if you have a dream or an idea for what you want to do the only person stopping you is you.
A couple of years ago there was a big push to have more governors in schools across Suffolk and I thought okay how hard can it be so I applied and became a governor of Copleston High School and I've been a governor for over two years now! One of the challenges for governing boards across the UK is that they often don't reflect the communities they serve in terms of young people, ethnic minorities, women and that was one of the reasons why I wanted to join.
As someone who works in connecting young people to the world of work, and a school governor and someone who has volunteered with Future First in my old school I know that students need relatable role models; alumni are a great example of that. You can go in and say I've sat in that seat, I know exactly what the challenges, frustrations and issues are that you're going through. One of the most impactful ways to having employer engagement is through alumni due to the relatability of those volunteers with the pupils. I'm 23, I'm not that much older than the students so telling them some of the ups and downs of my career so far is really powerful. Having people who are apprentices or graduates, people who are at the start of their career, they can talk about the difficulties they faced and are overcoming.
The advice I'd give to student is that regardless of the area you grew up in, don't let that be the thing that holds you back. I go to so many schools and meet so many young people and they're often embarrassed about having big ambitions or big dreams; they may want to become an accountant or an engineer but will think 'well no one else in my family does that, none of my friends, nobody who I know does that' so they instantly think they can't do it. If you really want to pursue a career you should speak to your careers advisor and ask them to bring in someone from that industry that you can meet and learn from and having those vital encounters with the world of work. There are people out there who are more than willing to come in and speak to young people and help them improve their social capital.
Sign up here to volunteer at your old school or college.