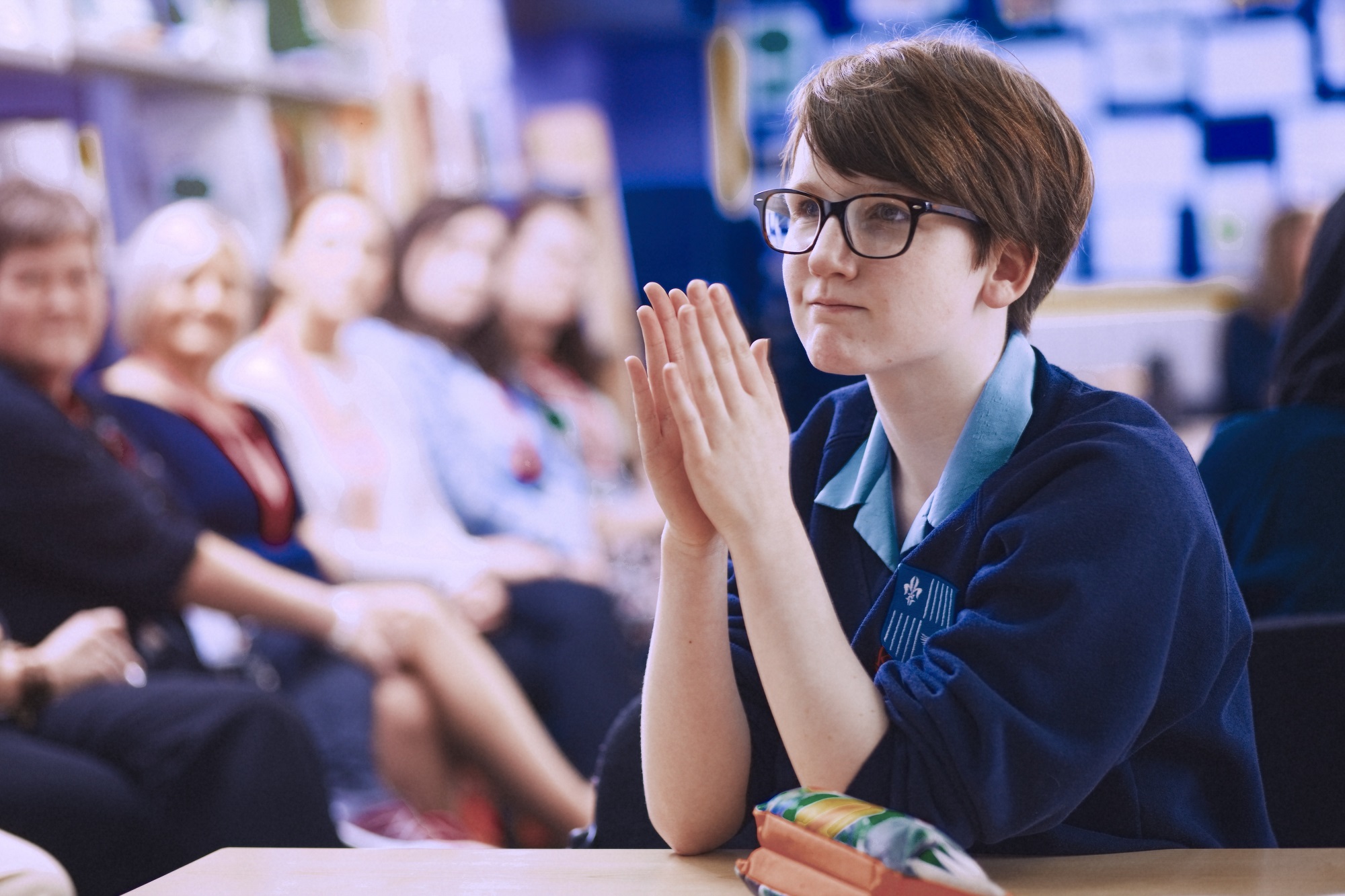 Our vision is a world where a young person's start in life does not limit their future.
Why we exist
Britain has a deep social mobility problem. We are working to change this.
Only one in eight children from a low-income background is likely to become a high earner as an adult. Across the UK young people's experience and opportunities are closely linked to the status of their parents and the area they grow up in.
Our research shows that nearly half of pupils from the poorest backgrounds (on free school meals) don't know anyone in a job they would like to do. We know this affects young people's perception of their own ability, their expectations of future success, and the extent to which they value their school work.
Meeting former students helps to change this, boosting young people's confidence and motivation, and helping to transform their life chances.
Our mission is to see every state school and college in the UK supported by a thriving and engaged alumni community.
Access to relatable role models broadens students' horizons, helping them to imagine a world beyond their own. Having grown up in the same community and sat in the same classrooms former students are ideal volunteers to be such role models.
For generations, private schools and universities have effectively harnessed the talent, time and support that former students can offer. Since 2009, Future First has been making it easier for state schools and colleges to do the same.
How do schools use their alumni?
14 March 2018
Oaklands Catholic School and Sixth Form College, Waterlooville, tells its story
Angela McQuiston, Head of Careers:
"Oaklands Catholic School and Sixth Form College is an Academy school in Waterlooville, near Portsmouth. We serve a wide catchment area with students travelling from Portsmouth, Fareham and even Hayling Island. With this comes a wide range of socioeconomic backgrounds.
We have been building our alumni network for the past three years and inviting former students back for occasions like 'professional days'. Some alumni said freeing up a whole day was difficult for them, which is why we started hosting short talks during our 20 minute tutor/assembly time instead. We cast the net quite wide – simply suggesting a day of the week and letting former students choose the day that works best for them.
Future First helps us with sending out initial invites through the portal then I log in and confirm arrangements with alumni. Sometimes they are concerned about what they're going to say to the students. I suggest keeping it casual and talking through their career pathway, what a day in their job looks like and then answering students' questions. Former students are often keen to come back and speak to students again which is great!
Students told us they would like to find out more about two of our former students' jobs as engineers so they are returning next term to lead a more intensive session with physics and maths students.
Another former student was even able to offer the students work experience placements and has offered to host a trip to see them in London, showing the students around the London Stock Exchange!
A really inspiring encounter happened recently when a former student speaker came to talk about the importance of work experience, having struggled to move forwards in her career without it. A student had an extensive chat with her afterwards and has subsequently managed to secure a work experience placement as a result. This was particularly significant for this student as she's planning to head straight into training or employment rather than going down the university route. Meeting a former student who can inform her about how to get ahead in the world of work has been life changing.
We have had a really positive response from the students who have attended the talks. Seeing their enthusiasm for particular careers develop, as well as gaining experience and further insight into different career pathways is really great. The talks have certainly shown the students the variety of careers that are out there and got them thinking about their own pathways."
12 February 2018
Tendring Technology College, Essex, tells its story:
"We are proud of our students' achievements and there is no better way to motivate and inspire them than by sharing the successes and experiences of alumni. Future First provided a great tool to enable us to do this."

- Jake Tharp, Information, Advice and Guidance Leader
"Tendring Technology College is an 11-18 academy in North-East Essex with 1844 students altogether and 300 in the Sixth Form.
As a College we are proud of our students' achievements and there is no better way to motivate and inspire them than by sharing the successes and experiences of alumni. Future First provided a great tool to enable us to do this.
Future First's Core package enabled us to establish a careers programme that works for all our students. It allowed us to develop and refine our provision to best fit their needs.
Future First's expertise helped our staff feel empowered to take ownership of our alumni programme and go forward with the DIY+ package.
We promote the use of alumni for a wide range of events here at TTC, and it is fair to say that the students gain a lot from speaking to ex-students. As a College we believe in promoting the successes of our ex-students to our current students to help motivate them towards their goals.  Our busiest event, the 'Year 10 Mock Interview Day', allows us to invite in many alumni from a wide range of sectors to talk about their career path since leaving TTC. The students thoroughly enjoy the experience and also get to develop their own 'soft skills'.
We're proud to have around 500 alumni signed up to our network. We organise key communications throughout the academic year to keep former students up to date on what's going on at TTC and advertise events to support students. We now have a well-established calendar with key events, and The Digital Toolkit makes it so much quicker and easier for us to run them."
26 January 2018
Colleen tells her story
"I used to think it was me against the world. Now I can see that other people have had similar experiences at school but have still done something cool in the future. It's shown me that I'll be able to get somewhere too."

Colleen, Year 10 student, Neale-Wade Academy
Future First is pioneering a three-year project that will see alumni support a group of students from Year 9 through to Year 11. Participating students have been specially chosen because their schools believe that they will benefit the most from this opportunity. Former students will work with the group in a series of bespoke Future First workshops to raise their aspirations and help them overcome barriers to achieving their potential.
The Employability Skills Project, funded by Rothschild & Co through their UK Charitable Giving Programme, is taking place at schools in Bristol, Cambridgeshire, Cornwall and Newcastle. The project will see these students benefit from the support of former students with similar experiences to them, throughout a crucial stage in their education.
Colleen, a Year 10 student from Neale-Wade Academy talks about how the project has helped to change her mind about what she can go on achieve.
"In Year 9 we got to go to three workshops where we worked with alumni to think about the importance of school for our futures and to hear about what they were like at school.
Some of them weren't exactly good, but also weren't really naughty either, and that was exactly like me! They showed me that, if I wanted, I could do something good in the future.
Now I'm working harder and being more good. Before these workshops, if a teacher used to shout at me I'd shout back. I used to think it was me against the world. Now I can see that other people have had similar experiences at school but have still done something cool in the future. It's shown me that I'll be able to get somewhere too if I put my head down.
When I think about my future now it's different, I've got a lot more choice about what I'm going to do when I'm older, much more than I first thought. The alumni showed me that. They exposed me to loads more interesting jobs. I also got to find out about people who are successful but also had a bit of a tough time at school. I really liked hearing about the alumni's experiences and getting some advice on how my life could work out. That's what's helped me!
I'm looking forward to the workshops in the summer and getting to talk to even more alumni and learn even more about careers. It's helping me feel more prepared for the world of work, especially as I'll be starting to look at what I want to do after my GCSEs.
After our workshops finished we got to go into Rothschild and meet their employees. I really liked this because some of them said they'd been difficult at school too and it showed me that if I work hard enough I could get to where they are now. Also, they weren't just from London they came from all sorts of schools so it showed me that even if you're from Neale-Wade Academy in March, you could still get somewhere like that. Anyone could do it!
I think that all students, not just those at Neale-Wade should get the opportunity to do something like this. It's given me a different perspective and shown me that I can be successful in my future if I try."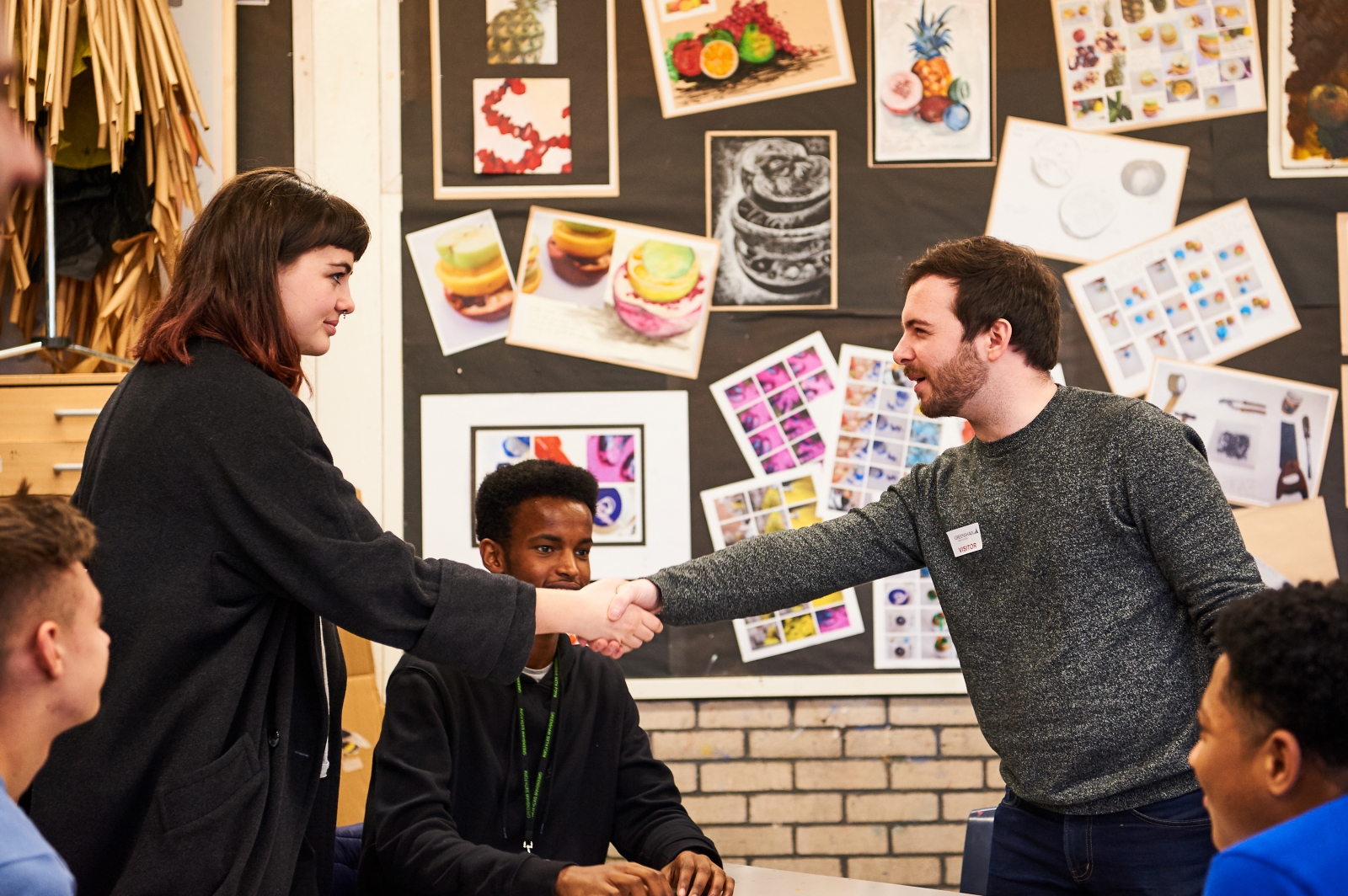 Subscribe to our eBulletin